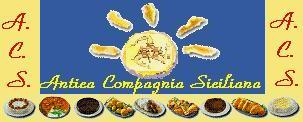 ANTICA COMPAGNIA SICILIANA
Food of Sicily
* ANTICA COMPAGNIA SICILIANA SRL*
Partita IVA 05216820877 * REA 351461 Catania

Sicilian Traditional Confectionery
Boisson aux amandes, Mandeln-Getränk, Leche de almendras, Latte di mandorla, Almond drink
Preparazione artigianale dell'Antica Compagnia Siciliana


Prodotti per la Grande Distribuzione Organizzata
Almond Drink
Almond Drink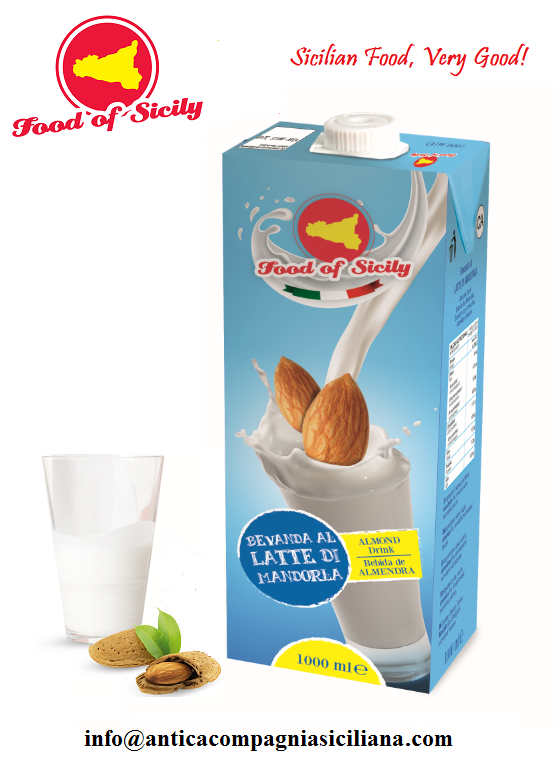 Only product in his kind, born of the experience and of the care in the treatment of the ingredients. Thanks to a particular and warranted manufacturing, we offer an almond drink with an equal real almond content to 8% and a low level of saturated fats, but so tasteful and qualitative. Gluten free, lactose free, cholesterol free, this recipe is a concentration of healthy ingredients without preservatives. Its nutritional properties will delight your palate and your creativity. Pouring on cereal, stirring into coffee, using in recipes, or just on its own – any time of day. Almond drink is a healthy alternative to dairy. It is suitable for vegetarians and lactose intollerant people. It has a slightly sweet taste due to the natural properties of almonds.
Sicilian Food, Very Good!
I nostri prodotti non possiamo spiegarveli.
Si devono solo assaggiare e...gustare.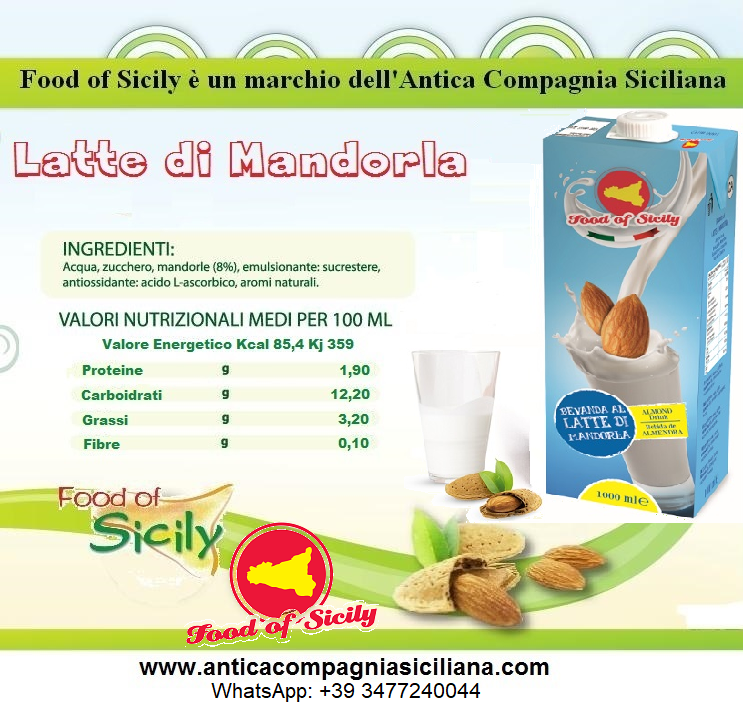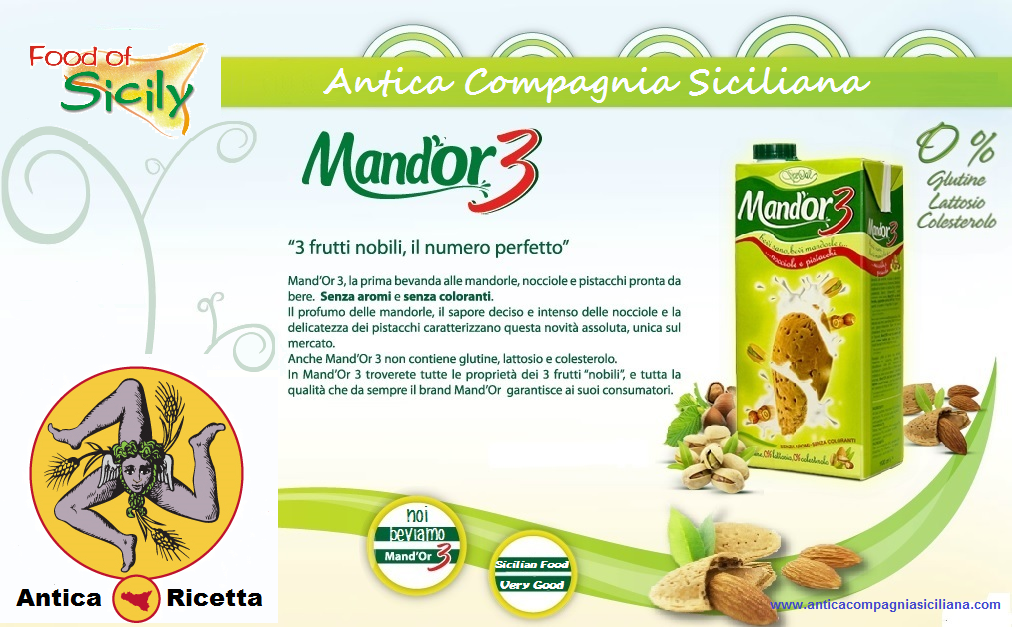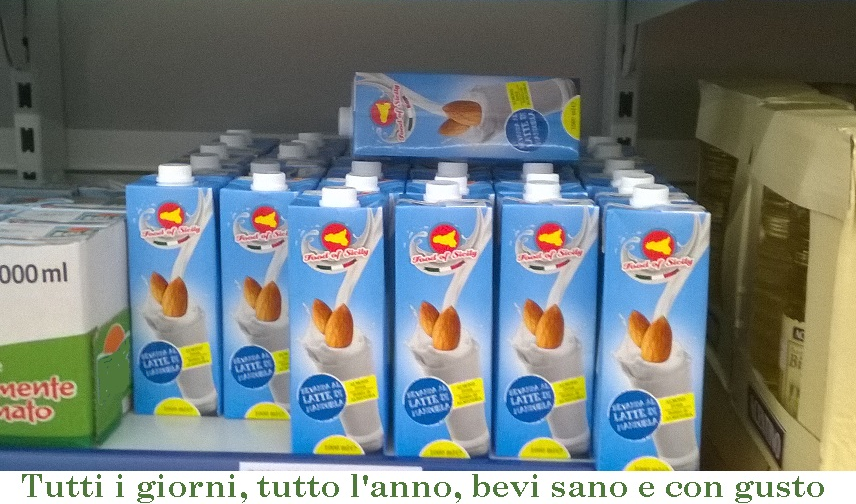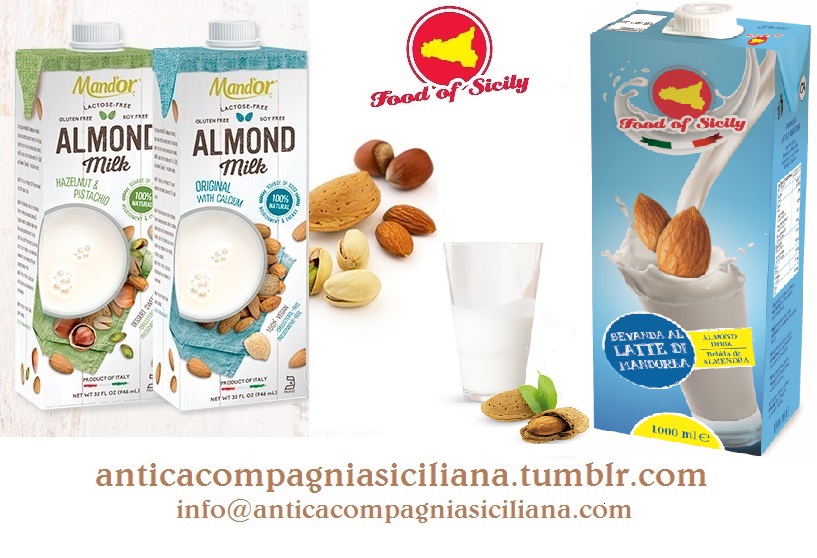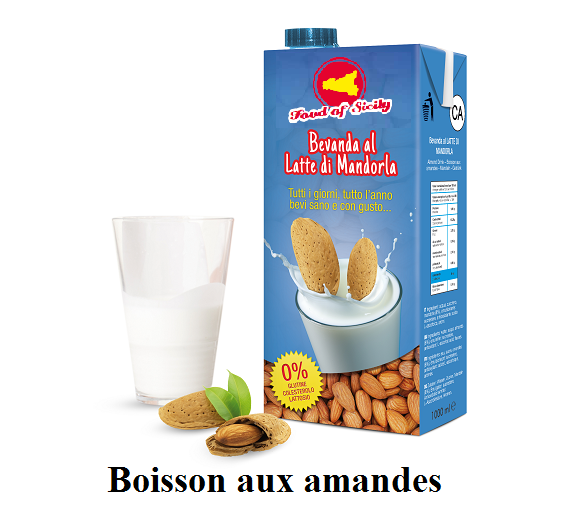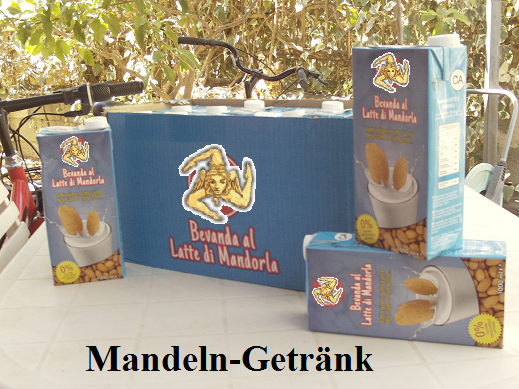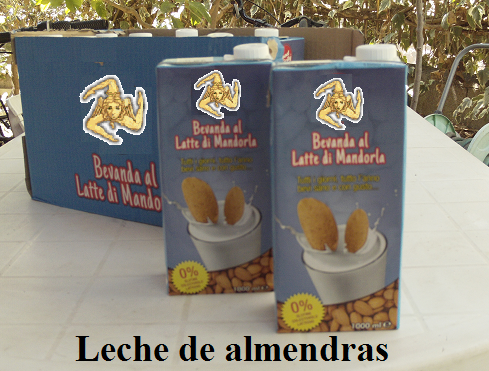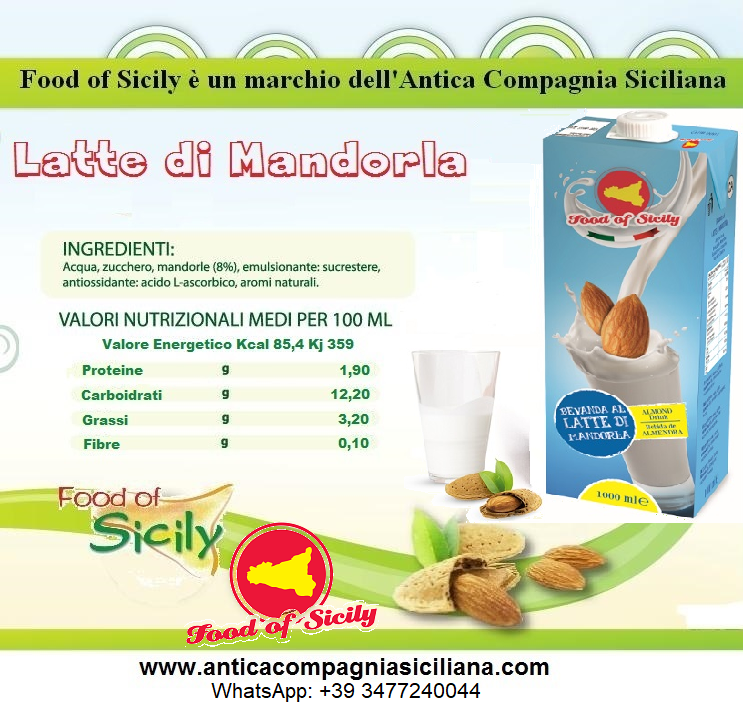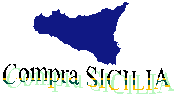 Tutti i diritti sono riservati-Copyright 1996-2017
© Antica Compagnia Siciliana Catania